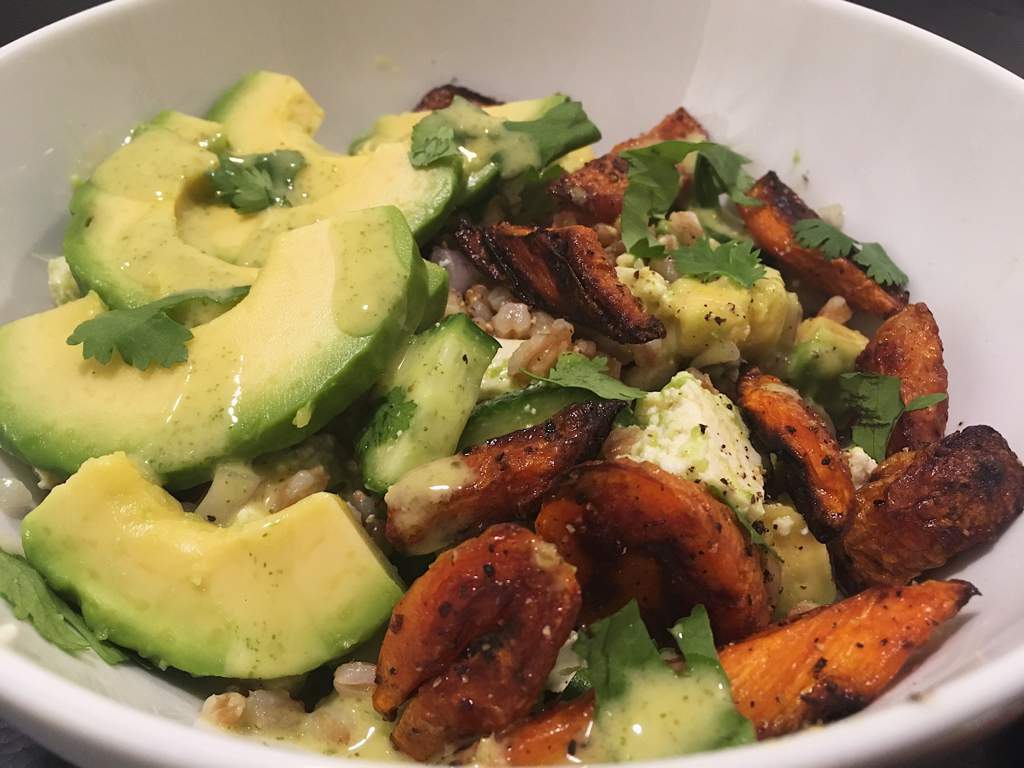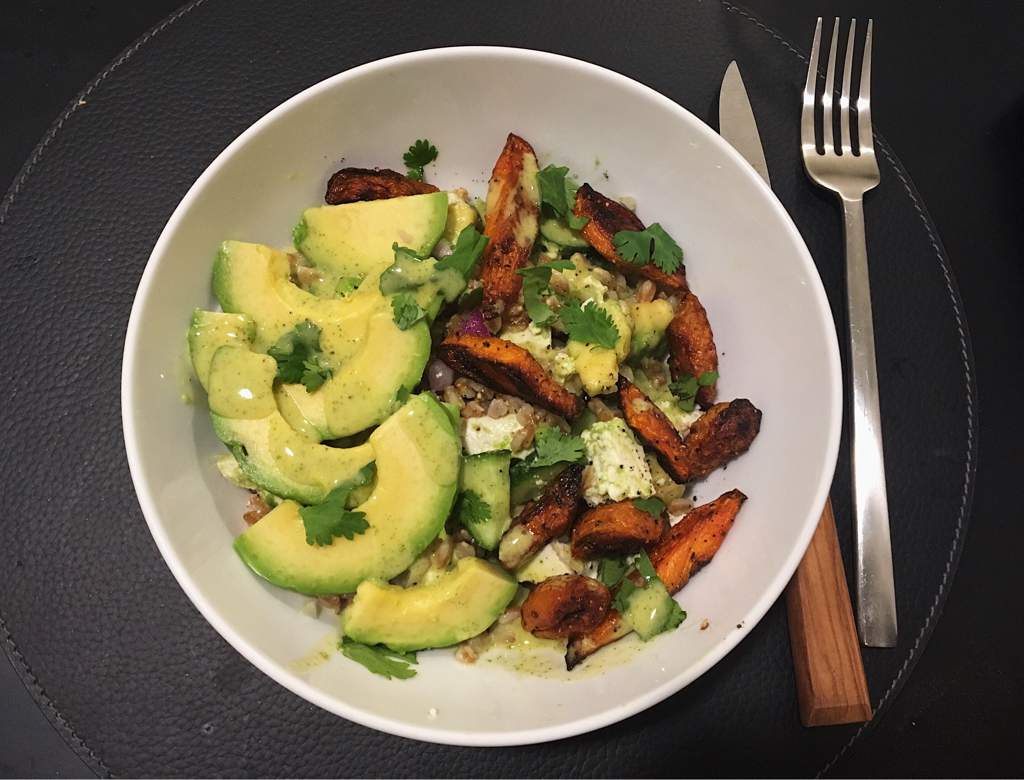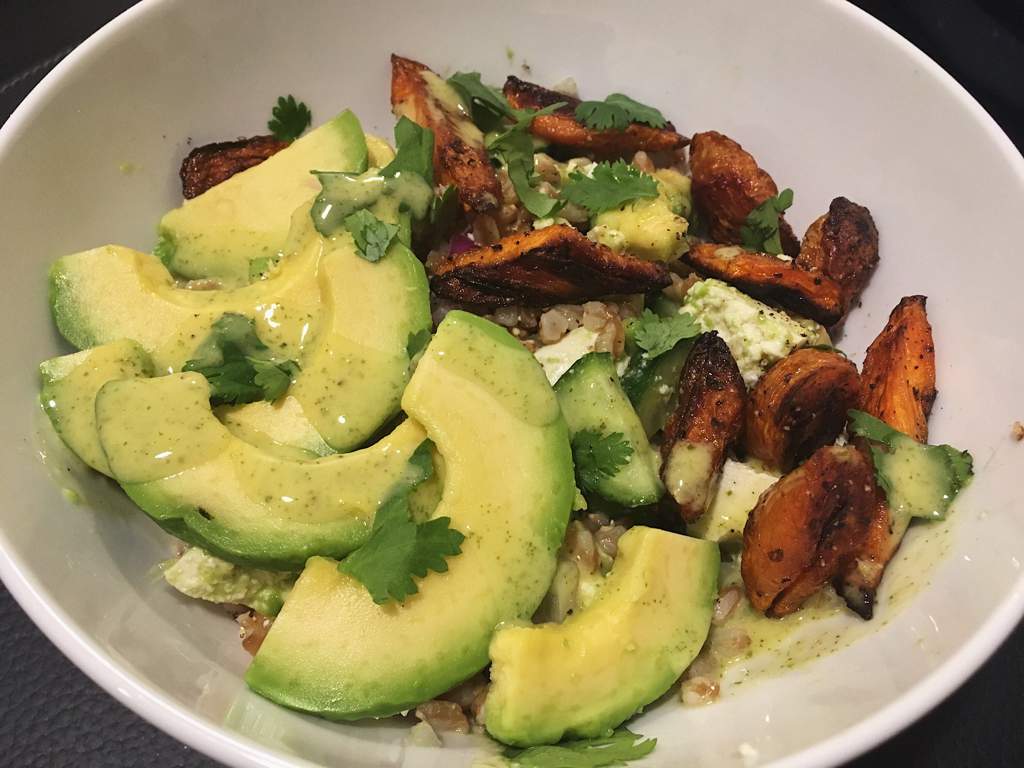 This bowl is SO EASY! Sometimes I opt not to make bowls because it ends up taking forever just to make each component, but not with this dish. It was easy and pretty quick!
I'm leaving off any measurements because you can essentially eyeball how much of each component you prefer.
Vegan Farro Bowl with Mint Lemon Vinaigrette Recipe
Ingredients (Serves 2)
Carrots
Red onion
Cucumber
Tofu, drained
Dry farro
Fresh mint
Lemon juice
Garlic
Dijon/stone ground mustard (we used honey mustard)
Avocado
Fresh herbs as garnish (we used cilantro)
Method
1. Start farro according to package instructions. For two bowls, we used 1/2 cup dry farro.
2. Drain, press, and dry tofu.
3. Slice carrots and toss in olive oil, salt, and pepper. Add to roasting sheet and set in 450°F oven. Monitor them, but plan for about 20 minutes.
4. While carrots are roasting, prepare other ingredients: Finely dice raw red onion. Slice cucumber into small pieces. Crumble pressed tofu into feta-like chunks and toss with salt and pepper.
5. Prepare vinaigrette: in a processor, combine approx 3 lemons-worth lemon juice, 10 fresh mint leaves, 1 tsp mustard of choice, .5 or 1 small garlic clove, .25 cup olive oil, salt and pepper. Blend until smooth and taste to adjust seasonings.
6. Compile bowls: farro topped with roasted carrots, crumbled tofu, red onion, and cucumber. Season with salt and pepper. Top with freshly sliced avocado and cilantro or fresh herb of choice. Drizzle vinaigrette on top and enjoy!
7. This recipe is based on Spring Vegetable Salad with Lemon and Farro Vinaigrette by Spices in my DNA. They also add peas, arugula (rocket), asparagus, and radishes. You could also add broccoli or kale. So versatile and bright!