This weekend I made Minimalist Baker's Basic Vegan French Toast recipe with some minor tweaks and, omg, it was so similar to eggy french toast, I'll definitely be making this regularly!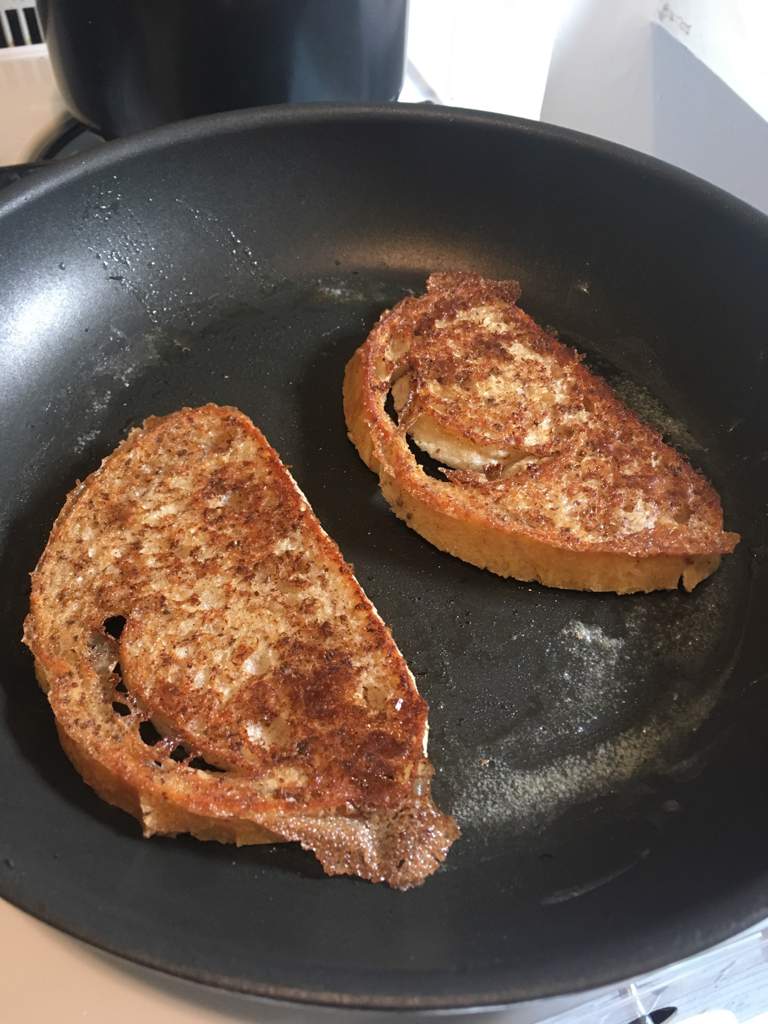 Ingredients
1 heaping Tbsp chia seeds (whole or ground into a fine meal so they're undetectable) (I used a combo of ground flax and whole chia seeds)
1/2 Tbsp agave nectar or maple syrup
1 cup unsweetened almond milk (or any non-dairy milk) (I used soy milk)
1/2 tsp ground cinnamon
1/2 tsp vanilla extract
4-5 slices bread (it's important to use a sturdy, rustic bread or it can turn out soggy/soft) (I used sourdough bread)
Method
Mix all ingredients except the bread in a large, shallow bowl. Place in the fridge to activate for ~20 minutes.
Preheat griddle/nonstick pan to medium-high heat and grease with 1 tbsp vegan butter, I used Earth Balance.
Dip each slice of bread in the batter for about 10 seconds on each side. Let excess drip off.
Place on griddle and cook until golden brown on the underside. Carefully flip and cook until the other side is golden brown as well, about 3-4 minutes.
Top with desired toppings: I went with extra butter and maple syrup.